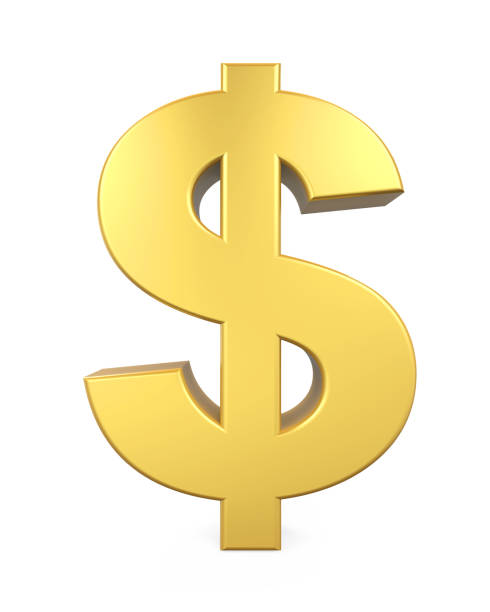 If food fights and first sleepovers weren't enough, the freight train of stepmother firsts is about to bring a new flavour of normal your way.
Finances.
Specifically, shared finances. Melded finances started off simple back in the day where all you were trying to do was merge funds as a kid-free couple in your early 20s. This era probably felt very straightforward if you had refrained from diving into a mortgage or cultivating a care factor over retirement funds.
Fast forward a bunch of years and if you've still maintained a budget that is not impeded by the need to keep any small humans alive, you've probably become nicely settled into being the queen of your financial domain. If you want to pay half the GDP of a small nation to spend some quality time at a silent yoga retreat to eat and sleep like a peasant and refrain from all verbal interactions then there's no one around to judge you.
If you shack up with a stepdad, you are buying into a complex financial world – one where all the might of the family law court, the child support agency and the tax office are king. Get used to it, the elephant in the room that is the child support calculation and it's minions that manage the collection of school fees, books and uniforms are going to be putting their grubby feet on your furniture for as many years as it takes to marry this guy's kids off.
Even if you get a handle on what these grabby chaps are going to shave off your shoe budget, there's a bunch of sneaky little overheads inherent in managing a family of kidlets. Like food. Like clothing.
To top it all off, if there's child support involved, and there almost always is unless the ex is no longer of this world, or is in jail, then you are going to watch dollars that ordinarily would have greased the wheels of your household head over to hers. Repeatedly.
These financial shenanigans are going to surround you for a while, so you need to understand this whole get-up and have a strategy to deal. Here's some advice.
Kids are expensive
If you are a parent already, you know all this, so skip to the next section so you can preserve some energy to dwell darkly on how child support is spent. If not, read on and know this:
Food. Kids prefer highly processed foods. This means you are not just paying for whatever original food item may have existed in the general area of a fruit roll-up, but all the rolling, extracting and packaging equipment that has been involved since, not to mention the R&D spend on genetic modification that may be secreted deeply in its past. A simple plate of pear quadrants whilst cheaper and more recognisable to Mother Nature, is excruciatingly unpalatable to a 4-year-old.
Clothes. Kids relentlessly grow out of their wardrobes and are immune to any conversation about buying cheap versions based on the solid formula of cost-per-wear that you've personally used to justify 'classic' and 'vintage' purchases for about the last twenty years. Those swooshy Nikes are going to be on that kid for about seven outings, but don't even suggest that they be clad in Dunlop Volleys till their feet stop growing. If they don't grow out of them, they'll lose them. Losing elements of a school uniform is a special kid art form. I've developed a dark conspiracy that the lost property office at a primary school is a complete myth and, under cover of darkness, they secretly launder (literally and figuratively) items back into the local suburban uniform store where you'll buy them again to replace the lost item.
If they are not lost at school they'll be lost in that Bermuda Triangle that always exists between split parent households where neither party's willingness to admit culpability means the most Mexican of standoffs will result when it comes to replacement.
Don't think about how the child support is being spent
Watching child support dollars flow like unstoppable lava into another household is relentlessly disconcerting, and something you'll be ill-prepared for unless you've had the experience of investing in 1980s timeshare holidays or early 2000s agribusiness.
My friends, in this case, you need to make like Elsa and just let it go.
Do not try to determine what child support is intended to cover, in an effort to see if it absolves your household income from items such as school fees or uniforms. You will lose what remains of your Netflix-binge-ravaged eyesight if you try to find guidelines on this topic on any government website.
Do not internally or overtly make any observation on how your household's contribution to the child's mother appears to be funding her expensive high maintenance balayage hair colour, intricate tattoo collection or new boyfriend's desire to make his garage band the next Nirvana. Nothing good can come of you comparing your now-budget summer holiday in a wonky floored, grease-and-despair scented cabin in a caravan park awash with grubby 10 year olds to her newly subsidised trips to Hawaii complete with infinity pool and kids club. For every mother who seems to be rorting the child support system there are ten others that need every last dollar that your household is providing.
Just let the funds go forth with good grace (and the knowledge that child support law makes it non-negotiable anyway) and know that one day this too will pass.
Maybe help get the kid a job at Maccas so that day that it passes might come sooner.
An option – contribute nothing except your own share.
This would appear to be a perfectly valid strategy for several reasons. Let's start with the obvious – this crazy little village had its own functioning financial eco-system before you existed and it survived just fine. It was feeding, housing and clothing itself as either a single unit or a split household well before you came on the scene. Through some terrified 3am research in one of those early dad-dating days I established that (at least in my jurisdiction) the child support overlords don't look at the new chick on the block as a contributor either.
It does get a tiny bit tough though if you are spreadsheeting within an inch of your life just to prove that your contribution is entirely fair based on your personal consumption of utilities, fridge space and internet data. If this means that your partner's income dissipates to a level that leaves him drinking instant coffee and taking homebrand ramen to work for lunch while you drink $60 bottles of rose and engage a personal Pilates instructor then you might have missed the whole point of a true domestic partnership.
You might want to strike a balance where you'll possibly contribute more to the household than you would if no children existed in it, but allows for greater human dignity and equality (and perhaps a greater likelihood that occasions might be marked by little sparkly trinkets from your partner from time to time)
Above all? Its only money. This whole shindig is likely to cost you less than the single-girl-sauvignon blanc savaging of your liver that was the status quo before you dated a dad.