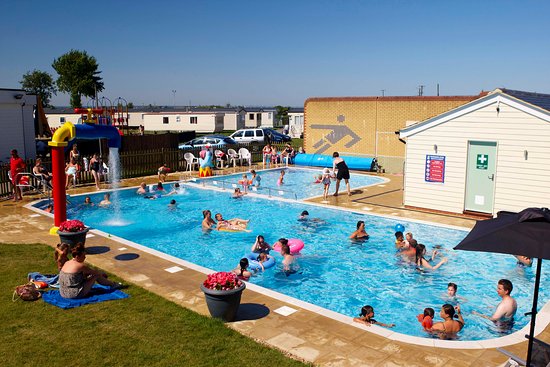 If you've taken the gradual approach to offspring introductions and are party to the regulation alternate weekend structure of step-parenting, you may not have experienced the very special kind of immersion that is the school holidays.
As a non-maternal type, you will have rigorously avoided holidaying in school term breaks – smugly dodging inflated air fares and shuddering outwardly at the concept of theme parks overrun with children recklessly toting multi-coloured ice-creams near your white linen pants.  Inevitably, you WILL holiday as a newly blended family, high-season tariffs be-damned. This relentless period of consecutive exposure to a new stepchild will be a learning experience on both sides. Here's a guide to planning for this momentous event.
Carefully select the venue
Your holiday venue selection criteria to date may have involved:
High expectations regarding the thread count of bedroom linen
A need to be walking distance to a local restaurant or within the range of Uber eats so that your afternoon drinks aren't dampened by needing to pilot a vehicle to get fed
An in-house day spa
Proximity to wineries
None of these apply to the first accompanied-by-stepchild holiday.
The single most important factor? Activities. Lots of them. For avoidance of doubt, this does not mean guided wine flights, cheese tasting tours or the 3-hour spa indulgence package. It means distinctly different things like trampolines, an outdoor pool awash with like-minded ten year olds, a games room and proximity to any joint that serves nachos.
On holidays, kids expect a ridiculous amount of entertainment. During school terms, they know how their day pans out – wake up, protest about having a shower, do six hours or seven hours of school, eat everything in sight, reject dinner, protest about bedtime and sleep. On holidays, a new timetable applies and it needs to be filled, and it needs to be understood.
An actual conversation on my first step-vacay:
"after breakfast, after we go to the beach, then you get your coffee, then we ride the bikes, then we have lunch, then we go to the pool THEN WHAT WILL WE DO???"
Be aware that if you answer that question with a proposed activity, you are bound by it. If you fail to deliver on that, you are guaranteed to hear this
"BUT YOU SAID!?"
Ensure you pick a venue that is a veritable Disneyland of extracurricular activities unless you want to be subjected to a lot of a whining and even more Monopoly.
Pack wine
You will likely already know that a certain amount of wine creates a very lovely temporary shroud that will protect you all from all kinds of reality in the form of heartbreak, work stress and the guilt of a carb binge. Mothers know, that once past that pesky period involving breastfeeding, wine will also take the edge off dealing with toddler tantrums, primary school dramas, endless laundry and hair washing battles.
Your first step-holiday might sound like the perfect opportunity to abstain from drinking, to insert a bonus detox event into your calendar given that you should probably stay upright and alert whilst partially responsible for a dependent human.
No. Wrong.
Firstly, this is not your child. If someone needs to retain their ability to drive a child to an emergency room following a cycling accident, it certainly need not be you.
Secondly, you are going to need SOMETHING grown-up to look forward to after a relentless day of child-centred activity.
Be prepared for the intensity
Family holidays are intense. As pre-work, binge-watch all variations of the Griswold movies. Then try to imagine them without humour.
Be reminded that this involves MULTIPLE consecutive days of unfolding stepchild experiences with the added spice of
No intermission. You are three hours from home. You can't take a day off part way through the event. The best you can do is head out to 'get a coffee and the newspaper' and try to stretch that to an hour. 
No personal space. If you make the rookie mistake of re-creating what you loved when you were a kid and booked a cabin in a family caravan park, you are going to be confined to an area smaller than a shoebox and filled with cheap furnishings.  You will be huddling around a 32 inch LED TV. You will not be able to sneak in a nana nap mid afternoon while some kind of robust father-son wrestling and screaming ensues on the other side of a wafer-thin wall. Although I'm going to now avidly lobby for its universal acceptance, it is currently unheard of to book an extra cabin across the other side of the park to allow you to read crime novels in peace accompanied by home-made espresso martinis.
Control the duration
As a new couple, luxuriously lengthy breaks in amazing locations will always adhere to the principle that more time is better than less.
For your first step-holiday, try to consider the way in which children start kindergarten. Gradually. They go for a couple of hours each day. They do a day here and there. Only after a carefully planned time do they try to string together five consecutive days. It's very gradual. In the holiday scenario, its you that needs to be ever-so-slowly immersed.
Don't lock yourself into a ten day break, regardless of your previous principle that amortising the airfare over a longer holiday duration makes everything more economical.
My empirical research suggests this:
If you are in a location that has a long documented history of excellent weather and a procession of theme parks use the formula of number of theme parks plus one day.
If there is any chance of rain, a three night maximum is best.
An even more-evolved strategy, which I feel I should almost stamp with a personal patent, is the blended holiday. The blended family holidays together for the first portion of the break, with you returning to work at the halfway point. Nearly genius, this allows some father-child bonding time and an opportunity for you to return to your couch and your cat. Not recommended for the first holiday, this an advanced strategy to be implemented when you are three or four years in.
This is about planning, people. Fail to plan, plan to fail.